It's getting cold and we are feeling the Xmas time coming.
Therefore we are searching for cool winter fragrances for you.
Here are our favorites:
Prada Olfactories –CARGO DE NUIT
The unisex Olfactories collection typifies Prada's melding of fashion and high art. Nothing short of revelatory, the Cargo de Nuit eau de parfum whisks you off on an ocean voyage under nightfall, filled with danger and romance. Citing 'celestial navigation' as a reference, the brand rejects binary fragrance profiles to embrace the ambiguity and psychological power of scent in this range.
1 MILLION
Go for gold this season Paco Rabanne's 1 million fragrance turns 10 years. A cocktail of contrasts, this flamboyant and audacious fragrance combines refined sensuality with asserted virility. From sparkling fresh fruits and peppermint, to a spicy heart and musky base notes, 1 million is a signature Paco Rabanne scent. Encased in a bold, modern and masculine interpretation of a gold ingot, with finely engraved logo, 1 million is an object of desire.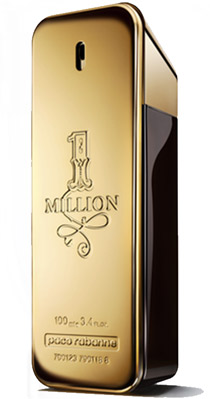 Prada Luna Rossa Carbon
The fragrance for men from PRADA. Strong as the darkest rock, with the freshness of air, it brings together steam-distilled botanicals and synthetics in a mineral-forward mix: metallic notes of Lavender, green Citrus of Vert de Bergamote from Italy, radiant Wood of Patchouli and dry Amber of Ambroxan.
Engineered as much as designed, the bottle for Prada Luna Rossa Carbon develops the visual themes of the Prada Luna Rossa line, but using radically different materials. It has the visual depth of slate, coal or jet, but with complex textures.
Credit: Prada & Paco Rabanne