MAD ABOUT YOU
Earlier this year Mad About Juice opened its doors on, Hamburgs' bustling street, Mühlenkamp, located in the trendy district Winterhude. In a casual and chill atmosphere you can go crazy – or better yet MAD – with different super foods and fruits. Creatively discover a healthy lifestyle and create it individually. Health and sustainability are increasingly becoming the focus of our society and Mad About Juice's goal is to contribute positively to this movement. The urban location and the interior invites guests to discover and relax.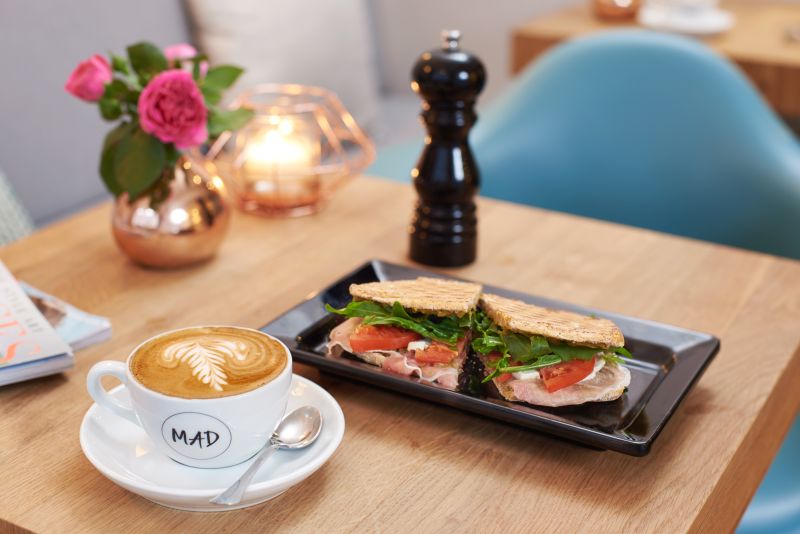 A SWEET DREAM BACK TO THE ROOTS
Mad About Juice's offer consists of classic items, as well as seasonal products. The freshly squeezed juices, smoothies and snacks are made directly to order – "hand-pressed with love". Nothing is pre-produced or stored; the important nutrients and vitamins are retained and can work their magic. Transparency, premium quality, sustainability, purity and awareness are MAD's key goals. The majority of products are regionally sourced and processed directly. Special attention is given to the highest level of quality and purity – "You are what you eat." Customers can watch their juices being pressed, note their own wishes and make the order individual. In-house juices are served in glass bottles to effectively serve our environment. All paper and plastic cups are made with recyclable materials – "Be tasteful, not wasteful."
MAJOR PAIN DRIVES ME CRAZY
Favorite juices like "Drive me crazy" (Ginger+Pineapple+Apple+Spinach), "Gold Digga" (Orange+Carrot+Ginger) or "Back to the roots" (Beetroot+Carrot+Apple) contain no sugar or added preservatives – one juice has enough vegetables and fruits to give you your daily vitamin and nutrien supply while they keep you wanting more at the same time. In addition to a healthy and conscious lifestyle Mad About Juice is also about great taste and especially fun. Detox and yoga aren't the only components to leading a healthy lifestyle. Mad About Juice allows anyone to personalize his or her diet and be authentic. Super shots like "Major Pain" (Ginger+Apple+Tabasco) give you strength and energy after a rough night or for a long day ahead. Besides fresh juices and shots MAD also offers Superfood Smoothies, sandwiches, coffee and Acai Bowls.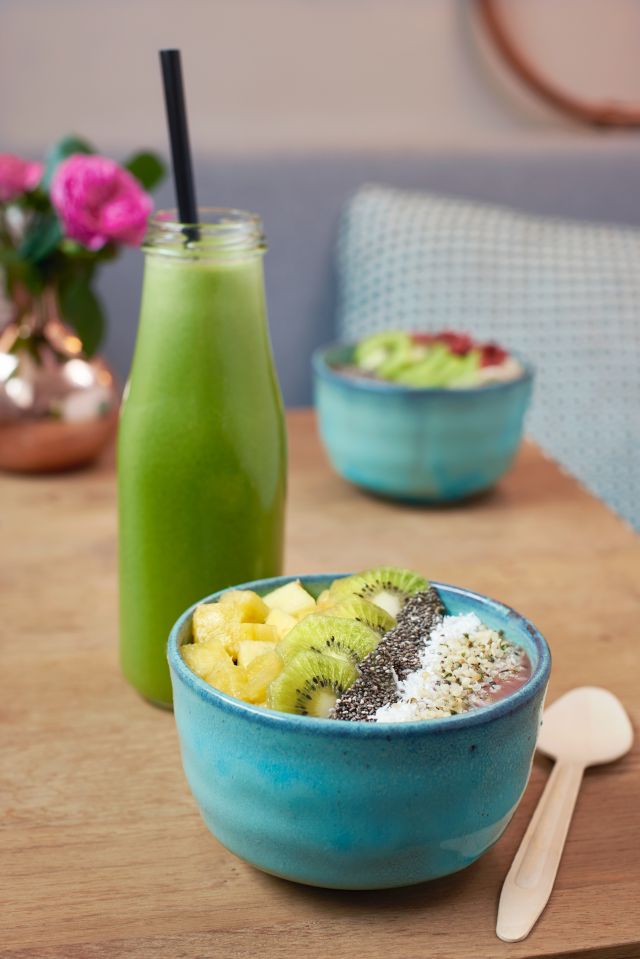 WHAT DO U MINT GOLD DIGGA
MAD MENU: 10 classic juices with over 20 different ingredients; 8 super food smoothies with Coconut- or Almond milk, Rice protein, Matcha or Avocado; 5 different Sandwiches with healthy rye-bread, topped with chicken, ham, Avocado or Hummus; Acai Bowls are offered with many different toppings – like Chia-Seeds, Goji Berries, crunchy Granola and many more.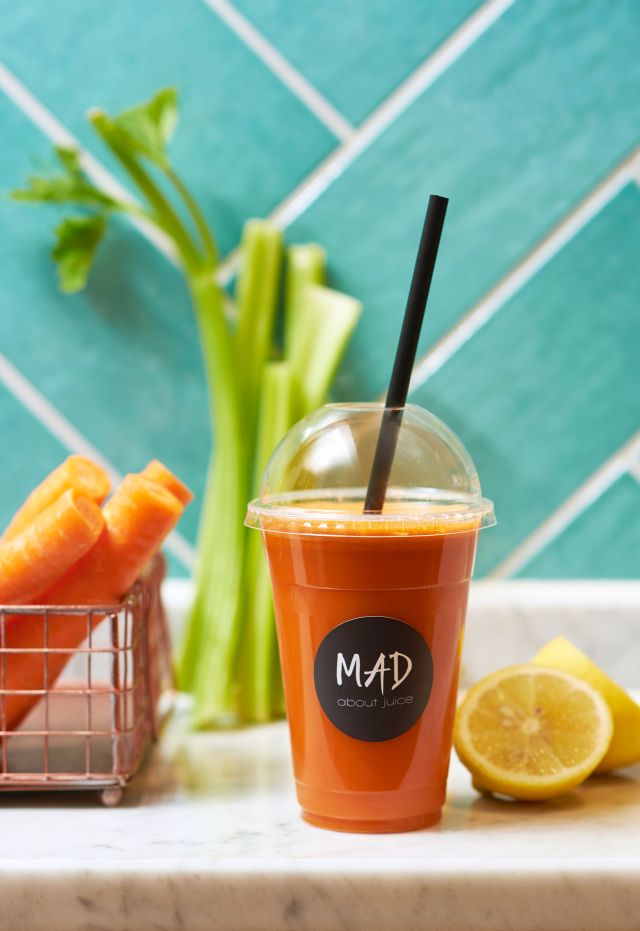 Credit: Mad about juice Hamburg