---
KIEHL'S AND DEREK ZOOLANDER TEAM UP TO COMBAT AGING WORLDWIDE
AND HELP KEEP THE PUBLIC RIDICULOUSLY GOOD LOOKING
Celebrated skincare apothecary and world renown super model pledge to make aging wish it had never been born
New York, NY: Kiehl's Since 1851, the official beauty partner for Zoolander No. 2, has joined forces with the film's star Derek Zoolander in the noble fight against aging. The skincare experts at Kiehl's know a thing-or-two about aging gracefully, which is why the 165 year-old company and the legendary male model are a match made in wrinkle cream heaven.
"We are thrilled to partner with Derek in the release of his latest film Zoolander No. 2," shares Cheryl Vitali, General Manager of Kiehl's Worldwide. "Derek has always expressed a great passion for having ridiculously good-looking skin so we felt it was a natural fit to collaborate with him in launching limited edition Kiehl's x Zoolander2 sets for men and women. We also wanted to support his film and share this exciting project with our customers."
To celebrate the film's upcoming release, Kiehl's introduced two limited-edition Kiehl's x Zoolander2 sets – 'The Ridiculously Youthful Collection', a uni-sex anti-aging kit, and the "Blue Kiehl" men's collection. Both sets featured a carefully curated selection of iconic Kiehl's products that are available for purchase at locations worldwide.
"It was our pleasure to assist Derek in bringing the Blue Kiehl collection to the world" commented LeeAnne Stables, President of Worldwide Marketing Partnerships and Licensing for Paramount. "We hope his fans will benefit from these amazing products and look much younger when they go to see the film opening February 12". 
Additionally, customers will have the opportunity to give their best 'Blue Steel' while visiting Kiehl's locations worldwide. Selected stores include a life-size Derek Zoolander cut-out that customers can snap photos with, and upload them to social media using the hashtag #zoolander2kiehls.
To further celebrate the film's momentous release, the duo will unveil a top-secret project that promises to leave a permanent beauty mark on the world for centuries to come.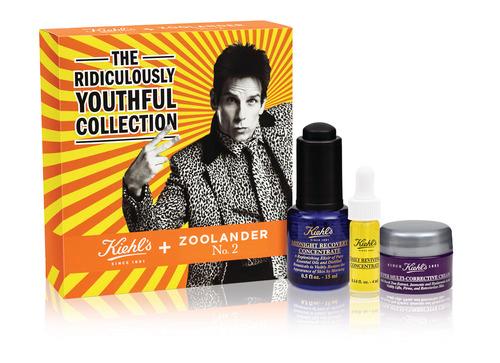 The Ridiculously Youthful Collection 
Midnight Recovery Concentrate (15ml)– Kiehl's globally best-selling and award-winning facial oil; a potent concentration of botanical extracts Squalane and Evening Primrose Oil and Essential Oils specifically formulated to biologically replicate skin's natural lipids for optimal skin repair throughout the night.
Super Multi Corrective Cream (7ml)– A multi-tasking anti-aging powerhouse demonstrated to simultaneously lift, firm, visibly redefine skin contours and re-texturize skin, Super Multi-Corrective Cream employs Jasmonic Acid, Beech Tree Extract and Fragmented Hyaluronic Acid in a proprietary tri-active technology.
Daily Reviving Concentrate (4ml)– A highly concentrated blend of 100% natural origin ingredients including Ginger Root Essential Oils, Tamanu and Sunflower Seed Botanical Oils designed to supports skin's daytime defenses while revitalizing and reducing the signs of fatigue.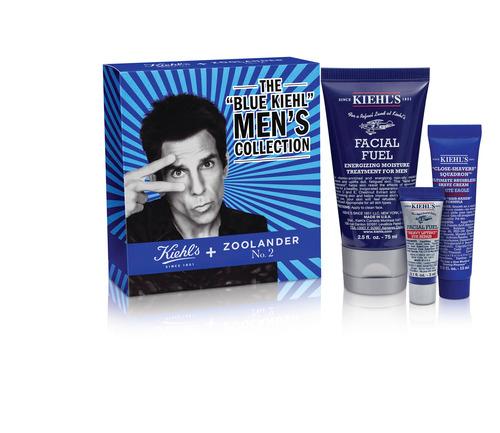 The "Blue Kiehl" Men's Collection 
Facial Fuel Moisturizer (75ml)– A cult favorite instantly recognized for its effective skin-energizing properties and hydrating benefits, using vitamins C&E, caffeine, and chestnut seed extract.
Heavy Lifting Eye Repair (3ml)– Featuring rye seed extract, this multi-action formula is designed to visibly strengthen and correct the appearance of aging skin around the eye area in a light feeling and quick absorbing cream.
White Eagle Shave Cream (15ml)– A long-time favorite amongst Kiehl's male customers, this rich and creamy formula contains menthol, camphor and benzocaine to allow a very close, yet comfortable shave.
Facial Fuel Energizing Tonic (40ml)– Employing caffeine, vitamins C&E and bamboo extract, this refreshing formula instantly fights visible signs of fatigue for smoother, healthier-looking skin.
 #KIEHLS #ZOOLANDER2 #MCOT 
Get the the blue steel look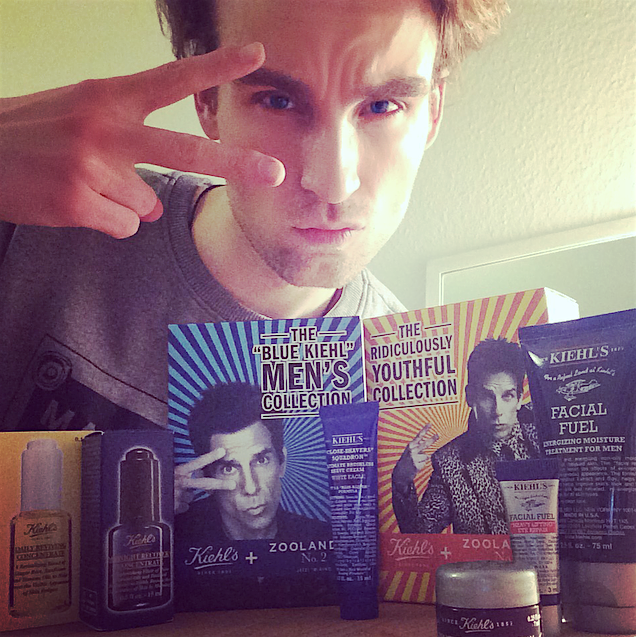 Credit: PR & MCOT MAG