Is it getting hotter and hotter. It's summer!
And what do you need for the perfect look?
We found it for you:
REDKEN Beach Envy Volume
Volumizing and texturizing shampoo that gently cleanses and delivers a texture-boosting blend of filloxane, minerals and polymers to create amplified, loose, beachy waves waves with amazing body (for all hair types).
GET IT HERE -> Redken Beach Envy Volume Shampoo
Shu Uemura Essence Absolue Nourishing
While working as a makeup artist in Hollywood in the late 1960's, Mr. Shu Uemura discovered the extraordinary power of oils for makeup removal. Creating the legendary Unmask Facial Cleansing Oil, he was the first to transform the beauty industry by introducing the beneficial properties of oils in his products. Embracing his remarkable heritage, today his legendary expertise in oils continues with Essence Absolue, Cleansing Oil Shampoo, Essential Drops, and most recently the Essence Absolue Oil-in-Cream.
GET IT HERE -> Shu Uemura Haar Essence Absolue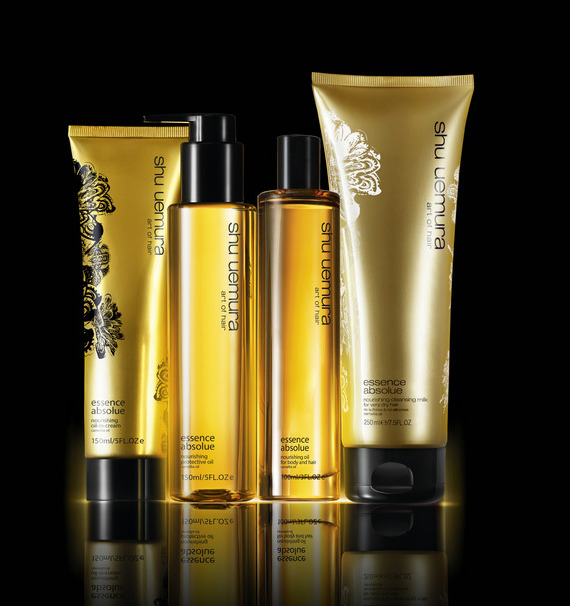 Shu Uemura Art Of Hair Master Wax
Cream to wax formula that offers powerful high hold styling with a high shine finish. The innovative texture allows for styling simplicity; easy to work and rework through the hair to achieve multiple styles and looks. Never stiff or greasy. Suitable for all hair types.
Kiehl's Smoothing Oil-Infused
Smoothing Oil-Infused Shampoo
Nourishing, oil-infused shampoo smoothes and calms frizz to acheieve soft, supple, and free-flowing hair.
Smoothing Oil-Infused Conditioner
Smoothing and nourishing oil-infused conditioning treatment works like a mask, boosting hair's softness, manageability, and shine.
Smoothing Oil-Infused Leave-in Concentrate
Weightless and versitile oil concentrate nourishes and smoothes hair while achieving a soft and shiny finish.
Kiehl's Dermatologist Solutions Nightly Refining Micro-Peel Concentrate
A nightly leave-on serum to accelerate the cell turnover process, revealing fresher, smoother, younger-looking skin.
This nightly micro-peel concentrate helps to refine the feel of rough texture and reveal newly radiant, refreshed skin.
Clinically-demonstrated to help accelerate surface skin cell turnover to reveal fresher, newly radiant skin, while visibly evening skin tone and refining the feel of rough texture over time.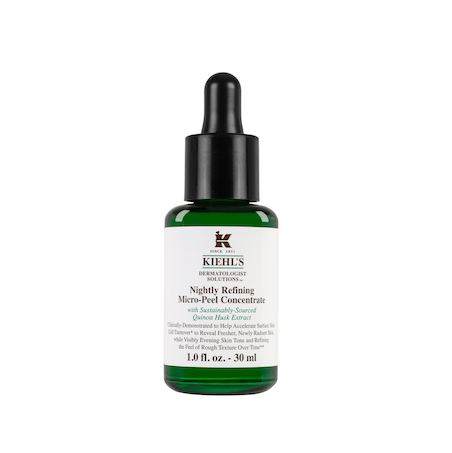 Credit: PR